Upcoming Shows:
Visit my studio during Springworks Open Studios at Artpost, 4704 East Cesar Chavez, Austin, Texas
April 12, 2014 (one day only) Noon to 8pm
There are two pieces in a case inside Austin-Bergstrom International Airport, near gate 13
February 6 - May 13, 2014, if you have a boarding pass
Solo show at wayfarers in Brooklyn, New York, October 2014
Recent Shows:
Texas Sculpture Inside and Out at Wichita Falls Museum of Art at Midwestern State University,
November 1, 2013 - February 22, 2014
---
The way we internalize input from our senses and create a coherent individual reality is a complex and mysterious process. Our ability to know things about the world is limited, and our concept of the world reflects this in generalizations and contradictions. My artwork is an exploration of these imperfect living models of reality and of our lives within them.
Selected work shown below. Click a thumbnail on the left for details. Email: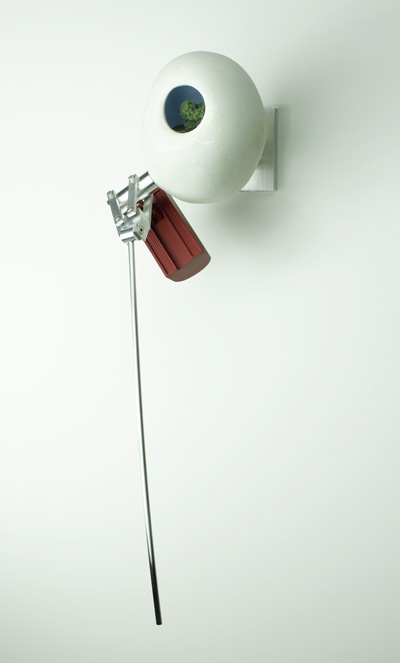 Title
Materials, Year
Dimensions